Air hockey is one of the entertainment games that is loved by everyone, from kids to adults.
Playing this game as an adult can help you relieve stress after a stressful day, and for kids, it can help them master the game at a young age.
However, you first need to get an air hockey table, not just any table; the best-LED lights air hockey tables.
The advantage of playing the air hockey game with a LED light table is that it gives the game a unique experience compared to other tables.
Let's check them out!
Quick Glance: Best LED Lights Air Hockey Tables
Best LED Lights Air Hockey Tables: Our 5 Best Picks
This amazing air hockey table from MD Sports is manufactured from high-quality materials to ensure the table remains durable and steady so you can have a good time with family and friends for a long time.
The table features an electric LED system plus sound effects to provide a good atmosphere when playing air hockey. Besides, the colorful graphics provide an appealing playfield that makes the game interesting.
In addition, the MD sports air hockey table comes with a premium blower motor that ensures a consistent flow of air across the tabletop; hence the table is ideal for play in a home basement or game room.
Additionally, the leg levelers, molded corner caps, end leg panels, reinforced aprons, and MDF legs provide more steadiness to the table when playing hockey.
This air hockey table is more fun when dark as it features colorful graphics around the playfield, making the game more fun. It also contains LED lights on the corners, which flash when a goal is scored.
The LED electric lights and abacus scoring also help you keep track of the game's action. Furthermore, the table has adjustable leg levelers to ensure an even playing surface if the table is placed on uneven floors.
This air hockey table has four leg cross braces to maintain stability and support while playing. The table comes with two LED pushers and one LED puck.
This air hockey game table makes playing exciting as it has an LED electronic scoring system that amplifies the playfield plus the real arcade sound effects, which contain a game timer making the environment seem like a stadium.
This ESPN sports table features a 120V motor blower design that provides an even flow of air around the playing surface.
The protective caps around the table corners protect the table from scratches while moving the table.
You don't have to worry about the stability and balance of the table as the table features 6'' leg levelers, reinforced playfield aprons, and a top rail.
This air hockey game table from ESPN Sports contains in-built cup holders on each score's overhead to put your drink.
This air hockey table is easy to set up and is ready for play in minutes. The table has an air-powered play surface that provides a smooth surface for air hockey.
Besides, the automatic LED scoring system keeps track of scored points,
This air hockey table has inbuilt leg levelers to ensure the table is stable and balanced on the floor surface.
This 48'' air hockey table is ideal for play by both kids and adults and comes with two pushers and two pucks.
The EastPoint air hockey table is a multi-game table. I highly recommend this table as it enables you to play two games at one table.
The table is easy to set up as it will be ready for play with your pals in minutes.
Another thing I like about this table is that it's stable when placed on the surface thanks to its in-built leg levelers.
This air hockey table has an in-rail automatic LED scoring system plus a sound system that gives a pleasant atmosphere to the playfield.
The play surface of this table is magnificent. It is scratch-resistant and smooth air powdered. Lastly, this table is accompanied by two pushers, two pucks, two balls, two paddles, and one net and post.
Introducing LED Lights Air Hockey Tables – The Perfect Way to Pump Up Your Game
Are you looking for a way to elevate your air hockey game to the next level? Look no further than LED lights and air hockey tables! Not only do these tables provide the classic thrill of air hockey, but they also add a futuristic element with multicolor LED lighting. 
The LED lights add a whole new dimension to the game, making it even more exciting and engaging. Imagine playing air hockey under the flashing neon lights, with each goal and hit illuminated by the vibrant colors. 
With LED lights and air hockey tables, you'll be able to impress your friends and family with your top-notch air hockey skills and cool new game setup. What are you waiting for? Pump up your game with LED lights and air hockey tables today!
Review of the Best LED Lights Air Hockey Tables
Air hockey is a popular game that has been enjoyed by people of all ages for decades. However, if you don't have the right kind of lighting, playing can be a bit frustrating.
That's why LED lights and air hockey tables have become so popular over the years. With their bright lights and sleek designs, they are perfect for anyone who wants to take their air hockey game to the next level.
In this review, we will take a closer look at the five best LED light air hockey tables on the market and provide you with all the information you need to make an informed purchase decision. Whether you are a serious player or just looking for a fun activity for your family, one of these tables is sure to meet your needs.
   a. Valley Cougar 7′ LED Lights Air Hockey Table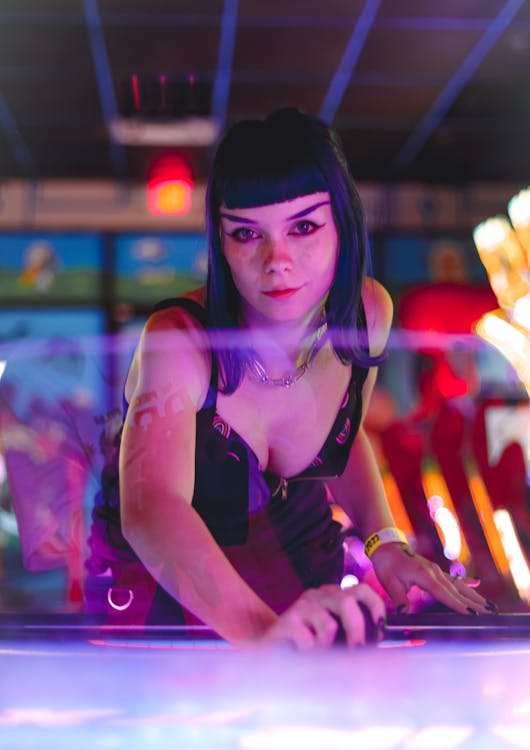 Looking for some on-demand entertainment for your game room? Look no further than the Valley Cougar 7′ LED Lights Air Hockey Table. This sleek and stylish table not only adds a touch of modernity to your space, but its air-powered system ensures that gameplay is fast-paced and exciting.
And with bright LED lights lining the sides and overhead, you'll be able to keep the competition going even after the sun goes down. Don't settle for a dull game night – step up your game with the Valley Cougar LED lights air hockey table.
   b. Dynamo Pro Style
Have you ever wondered how professional soccer players manage to run non-stop for 90 minutes? Well, one factor could be the type of cleats they wear. Enter Dynamo Pro Style, the innovative soccer cleats that offer a perfect blend of style, comfort, and performance.
These cleats are designed for the ultimate soccer enthusiast who wants to make a statement on the field while maintaining maximum agility and speed. With cutting-edge technology and superior materials, Dynamo Pro Style cleats are the perfect match for any fierce competitor who truly wants to dominate the game. Take your game to the next level with a pair of Dynamo Pro Style cleats.
How do I choose a good air hockey table?
Air hockey is a game that people of all ages can enjoy, but choosing a high-quality table is key to making the experience the best it can be. When selecting a good air hockey table, there are a few key factors to consider. First, you'll want to think about the size of the table.
A full-sized table provides the best playing experience, but if you're limited in space, a smaller table may be more feasible. You'll also want to consider the materials used in construction, as well as the quality of the playing surface, as these factors will affect the longevity and performance of the table.
Finally, it's important to look for additional features that can enhance your game, such as electronic scoring or sound effects. With these factors in mind, you can confidently select a great air hockey table that will bring joy and excitement to your family and friends for years to come.
What are the different types of air hockey tables?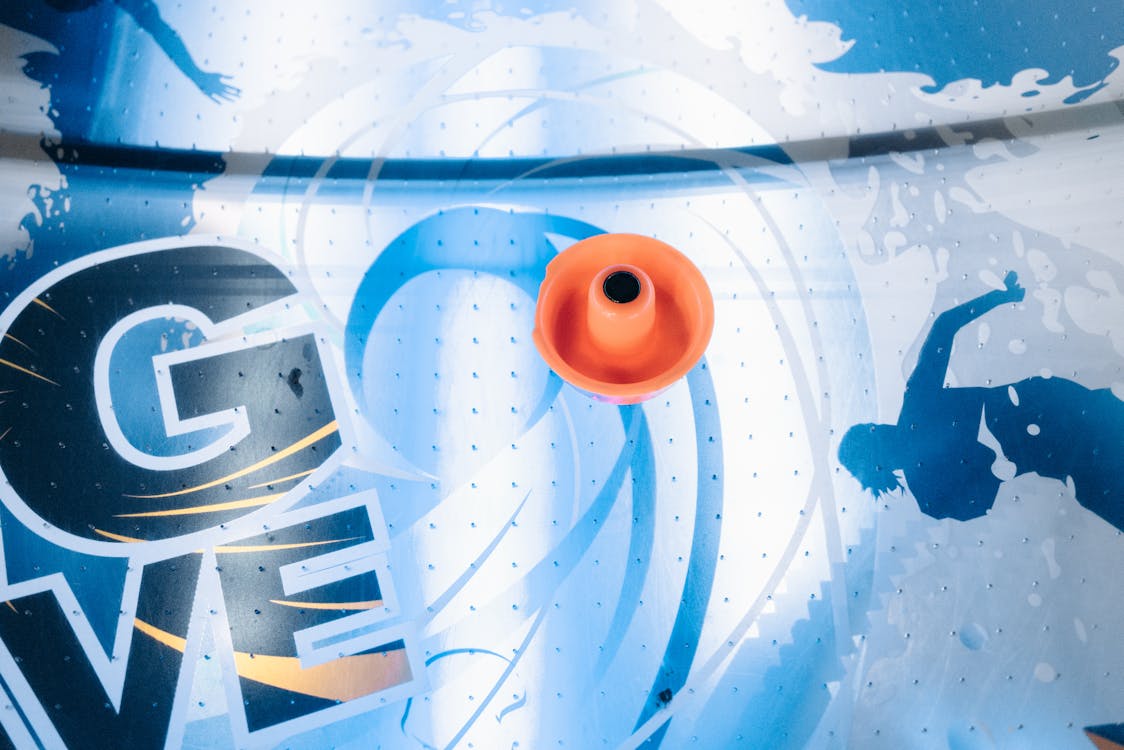 Air hockey is a fast-paced and exciting game that is loved by people of all ages. However, choosing the right air hockey table can be a daunting task as there are a variety of options available in the market.
There are three main types of air hockey tables: recreational, intermediate, and professional. Recreational tables are ideal for home use and come in various sizes and designs. Intermediate tables are suitable for serious players who want a slightly more challenging game.
Professional tables, on the other hand, are designed for high-level play and typically feature a commercial-grade motor for faster gameplay. Ultimately, the type of air hockey table you choose will depend on your personal preferences, skill level, and budget.
What are the features of an air hockey table?
Air hockey is an exciting game that is enjoyed by people of all ages. Whether you are a seasoned pro or a beginner, a quality air hockey table is a vital component of the game. But what are the features of an air hockey table that make it stand out from other game tables?
First and foremost, the smooth surface of the table creates an excellent playing field for the puck to glide across easily. The size of the table, typically ranging from 6-8 feet in length, allows for ample space for players to move freely.
The powerful air blower beneath the surface ensures that the puck remains in motion, and the built-in scorer and timer add an extra element of competition to the game. With all of these features combined, an air hockey table is the perfect addition to any game room or recreational area.
How big of a room do you need for an air hockey table?
Are you thinking about adding an air hockey table to your home? One of the most important things to consider is the size of the room where you plan to put it. While air hockey tables come in a variety of sizes, they all require a certain amount of space to play comfortably.
Generally, you will need at least seven feet by four feet of open space around the table to ensure a good game. This allows players to move around the table, make quick shots, and enjoy the game to the fullest. Keep in mind that the more space you have, the better – especially if you plan on playing with multiple people. So before you bring home that shiny new table, make sure you have the space to accommodate it!
Wrap Up
The air hockey game gets better with LED light tables. The LED lights provide a pleasant atmosphere on the playfield invoking stiff competition among the players.
I have prepared a review of the best-LED lights and air hockey tables to narrow your search.