Are you looking for quality wooden air hockey to keep your gaming enjoyable and leave your space looking splendid? Wooden tables are firm and will give you more service.
The best part is you can find legged and wooden tabletop tables to fit your space. The playing surface materials in each table will give you a great experience.
There are various wood types, from hardwood to engineered wood. Let's make it easier by reviewing some of the best wooden air hockey tables. Keep reading.
Quick Summary: Best Wooden Air Hockey Tables
Best Wooden Air Hockey Tables: Our Top 6 Choices
The modern design table gives you a great experience in gaming with its smooth arcade gameplay. The unique modern twist and rustic finish bring a beautiful finish that blends well with any room.
The legs are also K-shaped, not to mention the sturdiness in this table that increases the durability.
The inlay electronic scoring system helps in fair gaming as it keeps track of all goals plus the in-built game sound effect brings more excitement when gaming.
A 110V blower motor provides strong airflow, increasing the game pace, and the control panel is easy to set up.
People who love air hockey and have limited home space will love this mini air hockey table from Hey! Play! It's a good training table for kids interested in Air Hockey.
The table measures 12 by 22 by 4 inches making it lightweight and portable for a fun experience wherever you go.
The easy puck return allows you to game without stopping to look for your puck after scoring, and the scorekeeper on each side helps to keep track of the action.
The air motor ensures proper airflow when gaming and the puck slide around the board, making every experience action-packed.
The table is the best choice for a rink design air hockey where the hockey table mirrors create a neutral game site for fair gaming.
It's crafted using a lightweight design for portability and is compact enough to place on the table or floor.
The Abacus scorer has manual sliding scorekeepers and goal boxes, plus the puck returns on each side. In the package, you will find two pucks and two strikers.
It has a 100V that propels sufficient air into the tabletop for a frictionless smooth surface for the pucks.
The table from MD Sports provides a scratch-resistant play surface, and the certified 120V premium provides maximum airflow on the entire play surface.
Its inlaid digital LED scorer shows the scoring progress and displays time, plus it has arcade sound effects to cheer you up during the game.
The sturdy, thick legs are enforced with full leg panel support for more stability and the levelers to ensure an even playing surface.
Its reinforced top rails add stability and ensure the puck doesn't fly off the table. Assembling the table is easy with the manual.
The table is another fantastic product from Best Choice that gives your family an excellent gaming experience, and the 31 inches size works well for your kids.
The engineered wood 4-in-1 game table supports air hockey, billiards table tennis, and has a football surface.
The sturdy wood construction in its four legs adds stability, and the reinforcement using a high-quality MDF frame promotes extended playtime.
It's easy to set up and store this table, and you can switch the games by staking the play surfaces on each other to utilize the 7.5-inch storage space in the frame.
ESPN has one of the most premium air hockey tables made using engineered wood. Its pro air hockey kit provides a fun game experience for adults and kids.
The electric air hockey table has two pucks and pushers for a 2-player gaming session. The LED scorekeeper has a push control button to track gaming action.
It has a premium blower fan that ensures excellent airflow on the high gloss field throughout the game for the pucks to slide effortlessly.
The 4mm full panel legs add durability while the leg levelers ensure a stable and even gaming surface.
What is a good brand of air hockey table?
Air hockey is a fun and exciting game that can be enjoyed by players of all ages. However, in order to have the best experience, it is important to invest in a high-quality air hockey table. 
When it comes to choosing a good brand, there are several factors that should be taken into consideration. You want to look for a brand that offers durable construction, smooth and consistent airflow, and a variety of features that will make your game even more challenging and enjoyable. 
Some top brands to consider include Brunswick, Dynamo, and Valley-Dynamo. These brands offer a range of models to choose from, so you can find one that fits your budget and needs. With the right air hockey table, you can enjoy hours of fun and friendly competition with family and friends.
What are the different types of air hockey tables?
Air hockey tables have come a long way since their inception in the 1970s. Today, there are different types of air hockey tables to suit various needs and preferences. For starters, there are full-size tables that are perfect for commercial use or serious players who want to get the real arcade experience. 
Miniature tables, on the other hand, are ideal for kids and casual users who want to have fun in a smaller space. If you're tight on space, there are tabletop air hockey tables that can be placed on any surface and easily stored away when not in use. 
Finally, there are multi-game tables that come with other games like ping pong, foosball, and pool, providing a variety of options for gamers. Whatever your preference, there is an air hockey table out there for you.
Whether you're an experienced player or a novice, investing in one of these best wooden air hockey tables is essential for any fan of the game. With superior quality and performance, these tables will provide hours of fun and friendly competition with your family and friends. 
So what are you waiting for? Get your own wooden air hockey table today and take your game to the next level!
Are air hockey tables worth it?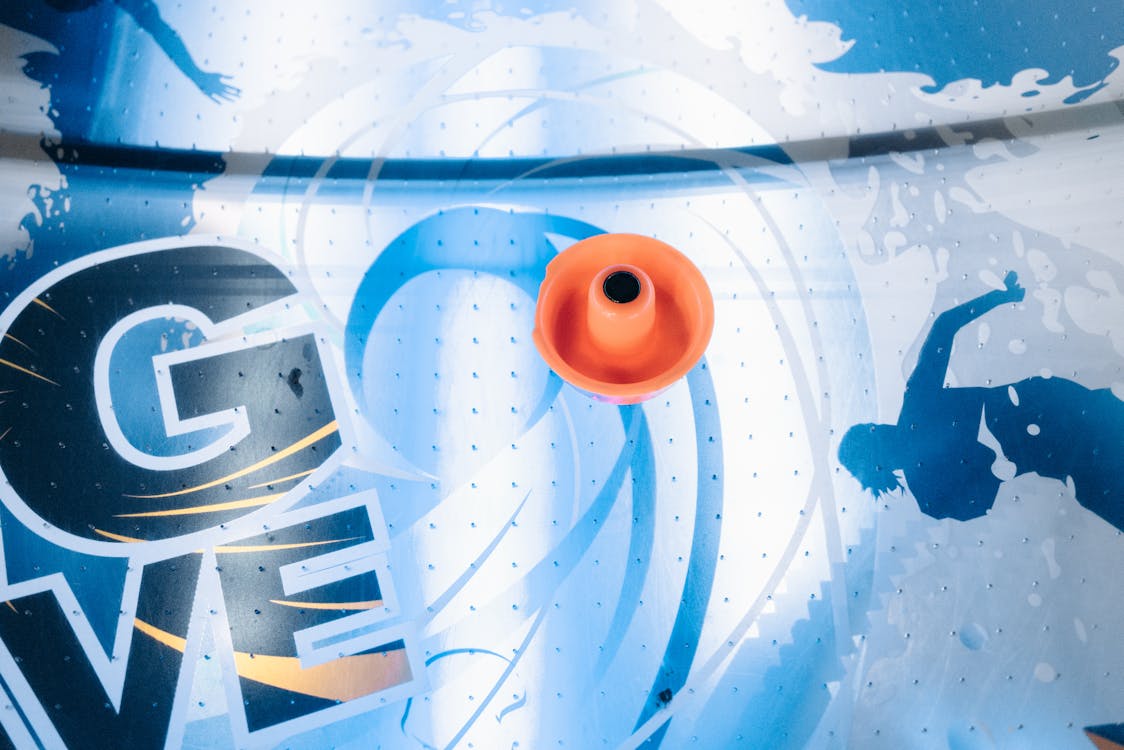 Air hockey tables might seem like a frivolous expense, but they can provide hours of entertainment for both adults and children. With its fast-paced gameplay and easy-to-learn rules, it's a game that anyone can enjoy. 
Not to mention, it's a great way to get some exercise and burn off some energy. While the initial cost of an air hockey table can be pricey, it's a one-time investment that can pay off in countless hours of family fun. 
Plus, with so many different styles and designs to choose from, you're sure to find one that fits your home and your personal sense of style. So, if you're looking for a new addition to your game room or man cave, an air hockey table could be just what you need!
What age is the air hockey table for?
Every child loves playing games, and air hockey is one of those classic favorites that always packs a punch. But what age is the air hockey table for? Well, the good news is that air hockey is a game that can be enjoyed by all ages! 
From toddlers to senior citizens, there's no denying the appeal of this fast-paced and fun-filled game. As long as your child is tall enough to reach the table and hold the mallet, they'll be able to join in on the fun. 
So whether you're a parent looking for a new addition to your family game night or a seasoned player looking for a bit of competition, an air hockey table is perfect for all ages.
So, if you're looking to upgrade your air hockey game with superior quality and performance, then a wooden air hockey table is the way to go. With their durable construction, smooth playing surface, and adjustable leg levelers for added stability, these tables can provide hours of fun – no matter what age you are! So, what are you waiting for? 
Get your own wooden air hockey table and start having fun today!
Do air hockey tables last?
Air hockey tables are a blast to play, but when it comes to investing in one, it's natural to wonder if they'll last. Fortunately, air hockey tables are made to withstand heavy use and should last for years if properly cared for. 
The trick to keeping your table in top condition is regular maintenance – cleaning the surface, checking the motor and blower, and keeping the playing surface smooth. By following these simple steps, your air hockey table will continue to provide entertainment for family and friends for years to come.
What is a good size for air hockey?
Air hockey is a classic game that can bring people of all ages together for some friendly competition. When it comes to choosing the right size for your air hockey table, there are a few things to consider. 
First and foremost, you want to make sure you have enough space in your home or game room to comfortably fit the table and players. A good rule of thumb is to look for a table that is at least 6 feet long, but some players prefer larger tables for more challenging gameplay. 
Ultimately, the size you choose will depend on your personal preferences and the space you have available, but a well-sized air hockey table can provide hours of fun and excitement.
No matter which wooden air hockey table you choose, you can rest assured that it will provide superior quality and performance for your gaming needs. Whether you're looking for a full-sized table or one of the miniature versions, these wooden tables are sure to bring hours of fun and friendly competition. 
So what are you waiting for? Get your own wooden air hockey table today and start playing like a pro!
Final Thoughts
Wooden air hockey tables are the best for your gaming activity. The best part is most tables have a gloss finish on the top to ensure the pucks move smoothly on the surface.
The air hockey tables come in different sizes that fit your rooms.
Check that the table has your required dimensions, plus you can get one with multiple games when purchasing it for kids who get bored with playing one game.